Settings That Set The Stage for Success
With 7,000 square feet of flexible meeting space accommodating from ten to 160 guests, Harbourtowne Resort is the ideal setting for your next business meeting, corporate conference or training session.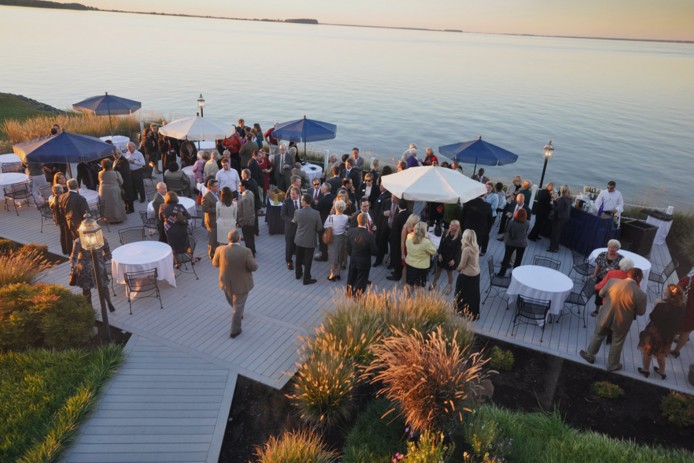 From banquet rooms with waterfront views to boardrooms, ballrooms and stunning outdoor spaces overlooking Chesapeake Bay, you'll find a setting to inspire success. All spaces are equipped with highest-quality audio-visual technology.
Prospect Bay Ballroom
Accommodating up to 200 guests theater-style or 160 for a banquet, the Prospect Bay Ballroom measures more than 2,100 square feet. This ballroom can be divided for smaller events.
Shaw Bay Ballroom
Measuring approximately 2,150 square feet, the Shaw Bay Ballroom accommodates up to 140 guests theater-style or 100 for banquets. This ballroom can be divided for smaller events.
Water's Edge
This 660-square-foot private meeting and banquet space near the Bayview Restaurant is ideal for break-out sessions for up to 40 guests.
Riverview
The second floor Riverview Room accommodates up to 40 guests and can be used in conjunction with or separate from the Chesapeake Lounge next door.
Chesapeake Lounge
Accommodating up to 40 guests for small meetings and business events, the 1,034-square-foot Chesapeake Lounge overlooks the bay.